F
inally!!! 22 years after Larry Bird led the Celtics to glory, Boston gets a chance to celebrate again. The Celtics took the Championship over the Lakers with a victory that screamed like humiliation. With a final score of 131-92, Pierce and the boys captured the NBA Championship in record fashion. "Boston's 39-point win is the most lopsided close-out triumph in Finals history, eclipsing the mark it set in 1965 also ag
ainst the Lakers. Ray Allen also hit seven treys to set a new mark for most 3-pointers in a Finals series (22) and the Celtics' 18 steals were the most in a Finals contest".
Although we watched the Game at home, there was no way we would miss the celebration! So we got on the car and drove downtown to join our friends at the TAM to celebrate this well deserved victory. The photos and video should speak for themselves!!! THANK YOU CELTICS FOR SUCH A WONDERFUL SEASON!!!

Can you Dig it!!!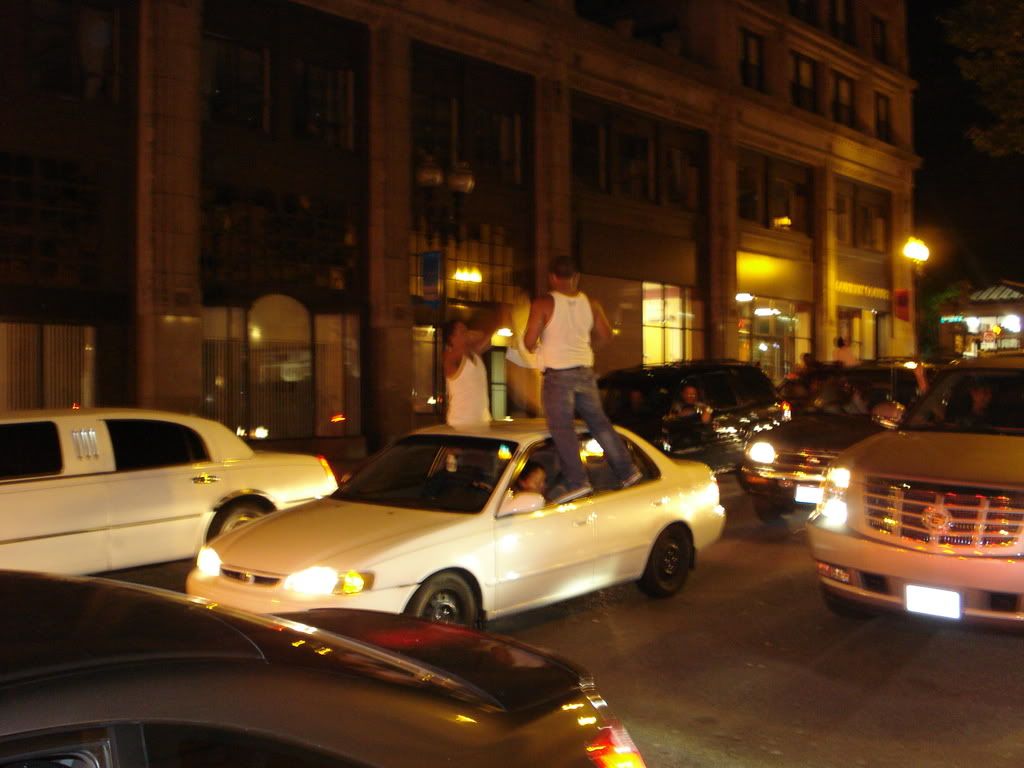 Crazy!!


FAM at the TAM


When the Celtics win, who you gonna call? Ghostriders!!!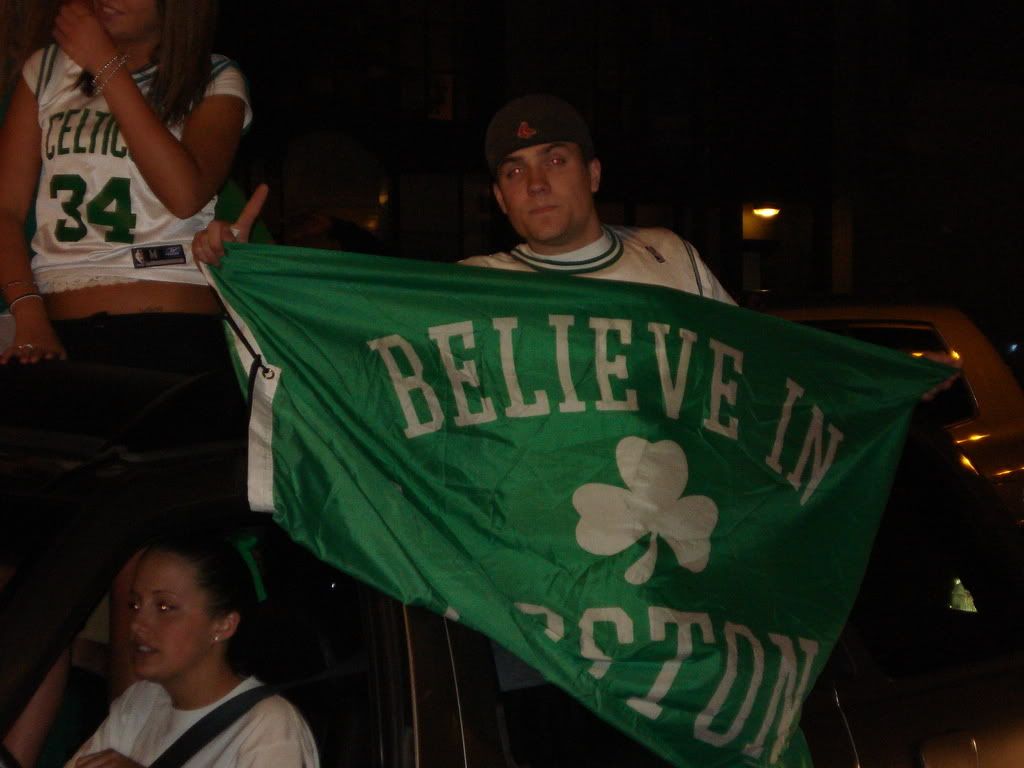 Priceless!!!



Celebrations along Tremont Street (by the TAM)

Downtown Boston Showing Love to our Celtics!!!