It's been a rough week here at Manifest Destitute since our Digital Mistress that is our MacBook Pro took a hit for us. Now her pretty Screen is broken and I'm afraid she might have to go on retirement or simply become a stay at home mom. Either way we still love her and although she no longer can sit on my lap, our heart goes out to her...Oh the tears.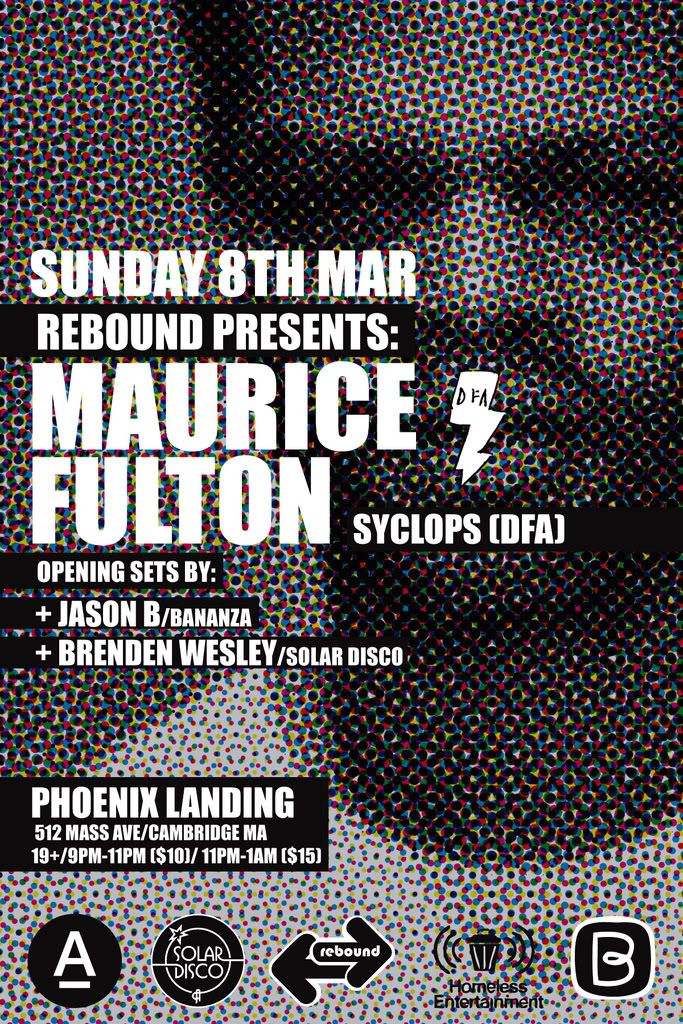 But on a different note, tomorrow is a special night for all electronic music aficionados in our little city of Boston! The one and only
Maurice Fulton
will be joining us at the Phoenix Landing for his first appearance in Boston. Currently, Maurice might be best know for his
Syclops
project on
DFA Records
, but trust me when we tell you that his curriculum runs deep when it comes to production. Maurice is an anomaly in the electronic music scene. He has been around the block in more ways than one, not only did he have a hand in producing Gypsy Woman by Crystal Waters, one of the most successful house tunes of the early '90s; he is the darling of both the underground house and leftfield scenes with an enviable
back catalogue
.With an approach to production close to that of a Mad Scientist, Maurice is an Institution when it comes electronic and House music. As a DJ, his first love is Funk but recently we've seen him drop more Disco and Boogie so we know the Music is gonna just how we like it on a Lazy Sunday. Opening Sets by Brenden Wesley (Solar Disco) and Jason B (Bonanza).
Hot Chip - Over and Over (Maurice Fulton Remix)

Mu - Paris Hilton (Output)
The Rapture - House of Jealous Lovers (Maurice Fulton Remix)





Maurice Fulton Live @




Phoenix Landing


512 Mass Ave.
Central Sq/Cambridge
19+ event
DOORS OPEN at 9p.m.
(get there early capacity is limited)
$10 cover before 11
$15 after 11
Drink specials all night provided by Perfect Vodka
http://www.perfect1864.com/